The apartment in Olang: a feel-good accommodation for all tastes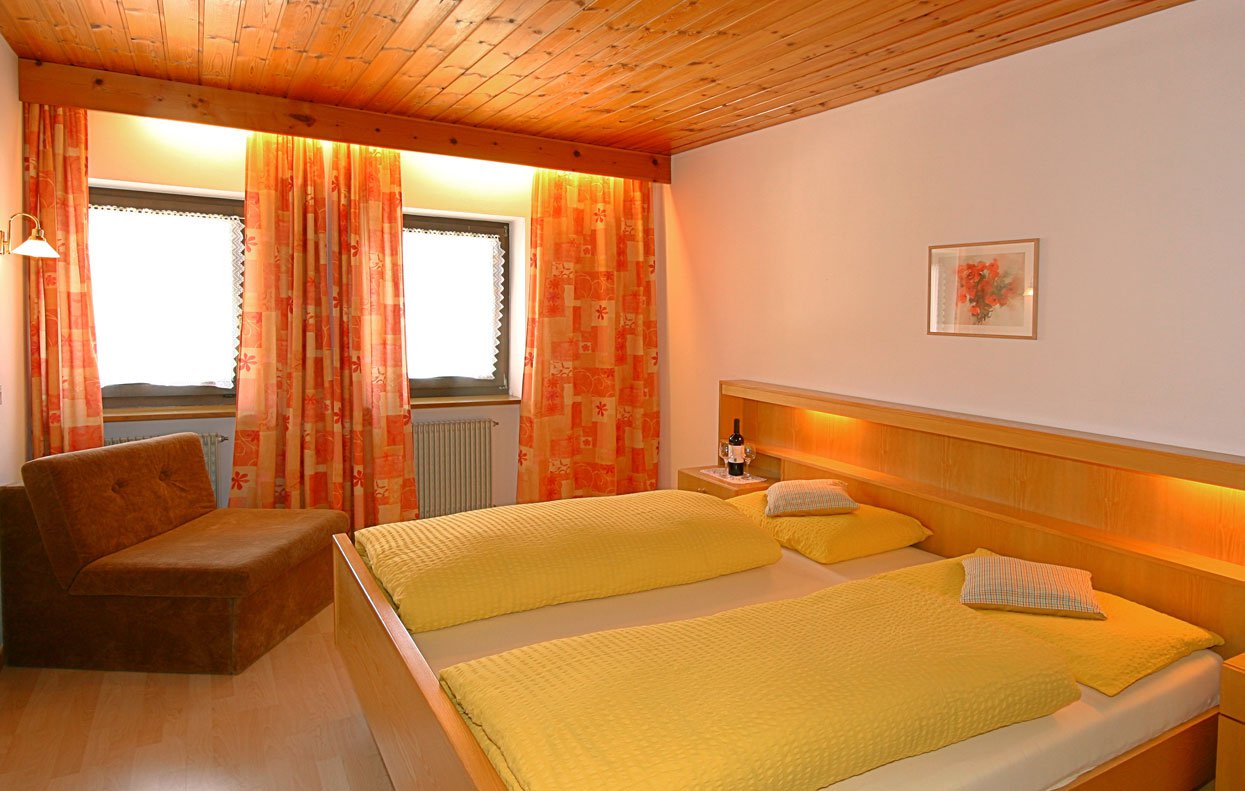 Vacation rental Olang offers five lovingly and comfortably furnished apartments, with 2 bedrooms, one or two bathrooms, spacious living room and fully equipped kitchen. Equipped apartments also feature a balcony from which you can enjoy the views of the Dolomites. The apartments provide sufficient space for the whole family from two to six people. To let you travel comfortably and without space constraints, in the apartments in Olang we put at your disposal towels and sheets, and a coffee maker. Some of the apartments in Olang are even equipped with a dishwasher. You can choose between the apartments sunflower, sun, water lily, tulip or alpine rose. For the cost of the stay in each apartment, you can refer to our price list.
An extensive program to relax in our children room and lounge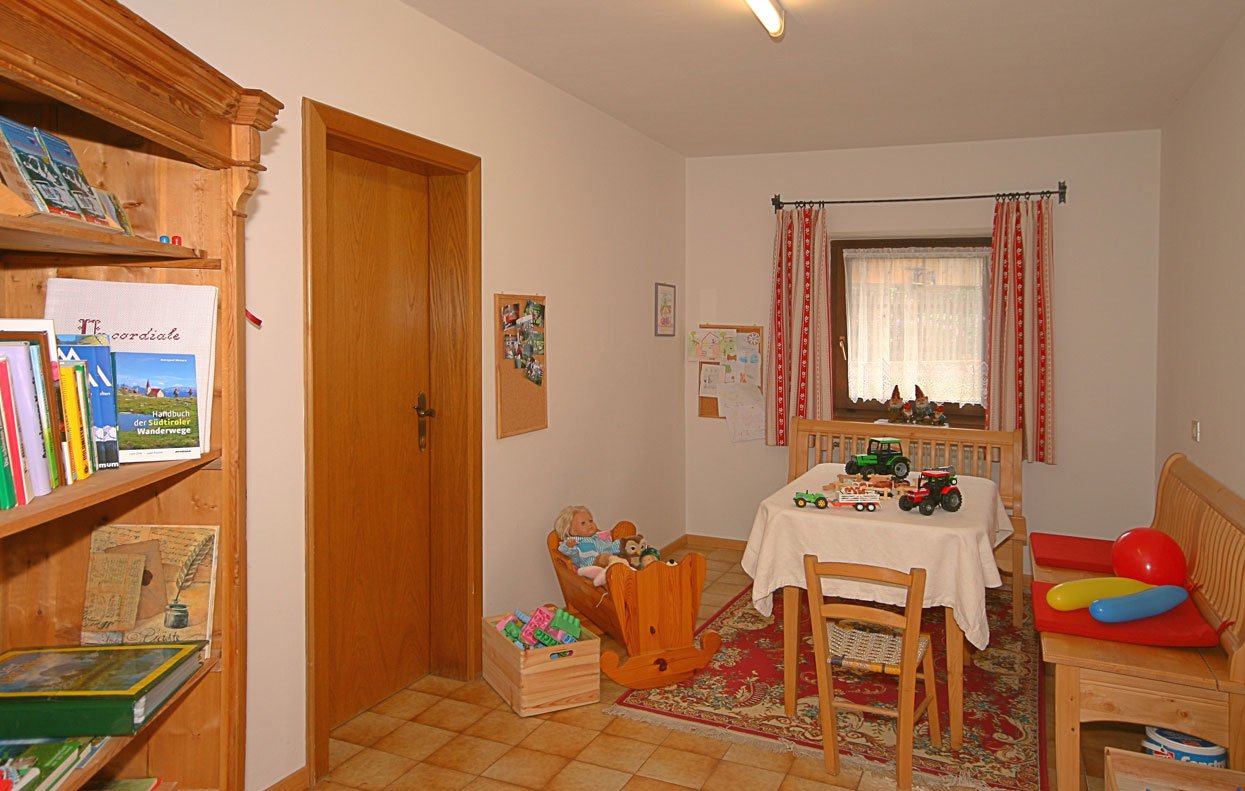 If the weather does not cooperate, or you just want to relax in your apartment in Olang, at the Bulandhof we have a bad weather program. So your children can read in the playroom, paint or play board games, while you quietly read the newspaper or browse other interesting books. We are happy to tell you traditional recipes from South Tyrol, that you can try directly by yourself or at home to pamper your beloved ones.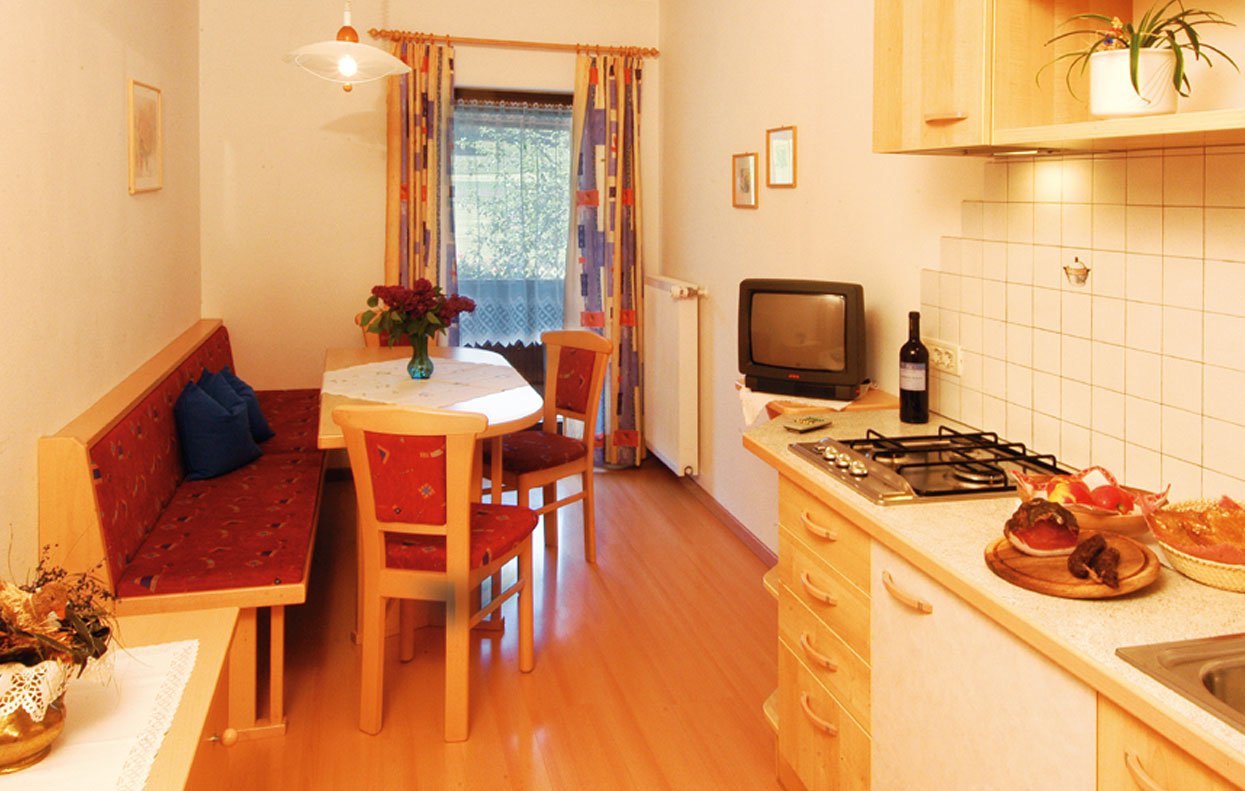 Here you find our price list!
Book your holiday with us right here!