Holidays in Olang: a varied adventure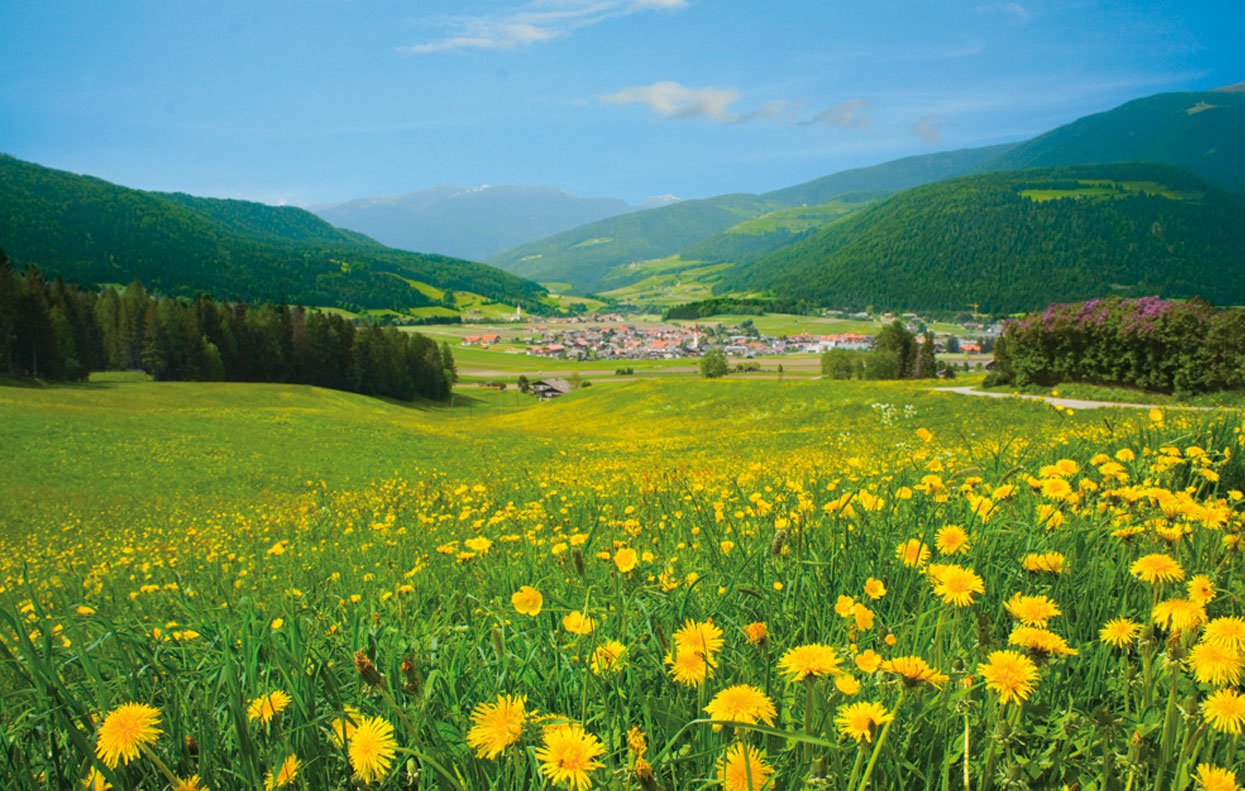 It doesn't matter, whether you want to make your holiday in Olang active or as worth knowing educational journey: The 3,000-resident community Olang at the Kronplatz offers the right program for every holiday wish. A relaxing evening stroll you can make in Mitterolang where you can listen to the sounds of the band Peter Sigmayr every Friday. Where the farmer Gebhard and son Martin play.
Interesting churches in the region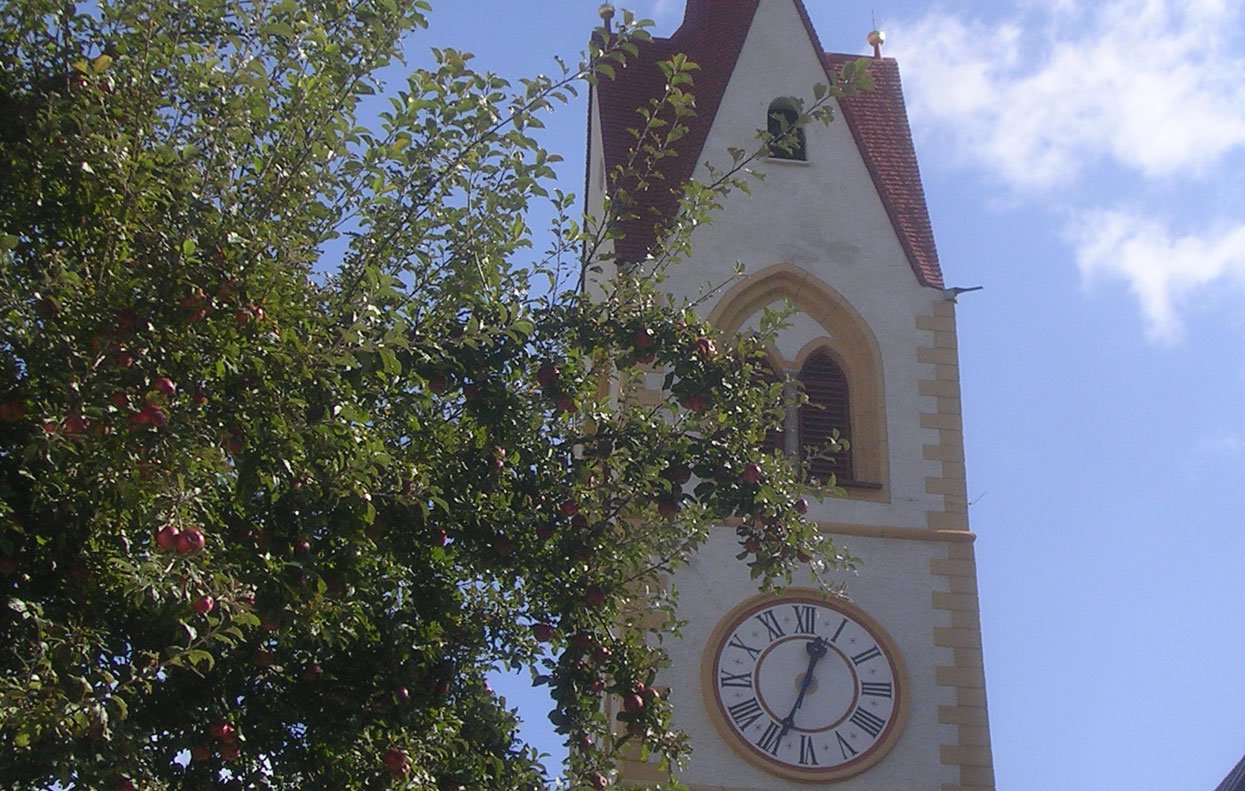 There is a fresco that recalls the freedom fighter Peter Sigmayr on the facade of Baumgartner chapel, who was shot nearby by the French. Only a few years later a chapel was dedicated to him at the place of his death.
Even a visit to the Church of St. Giles is worth during a holiday in Olang. This was built already in the first half of the 11th century and dedicated to the Holy Trinity, consecrated to the victorious cross and the Confessor Giles, one of the 14 Holy Helpers.
Explore the region during a holiday in Olang
Olang at the Kronplatz also offers itself as a perfect base for exploring the region. So you can use the holidays in Olang to visit the newly built thermal sulphurous bath of Bad Bergfall. There you will experience the water element with all five senses by various types of baths.
From Olang to Lienz: a bike tour for connoisseurs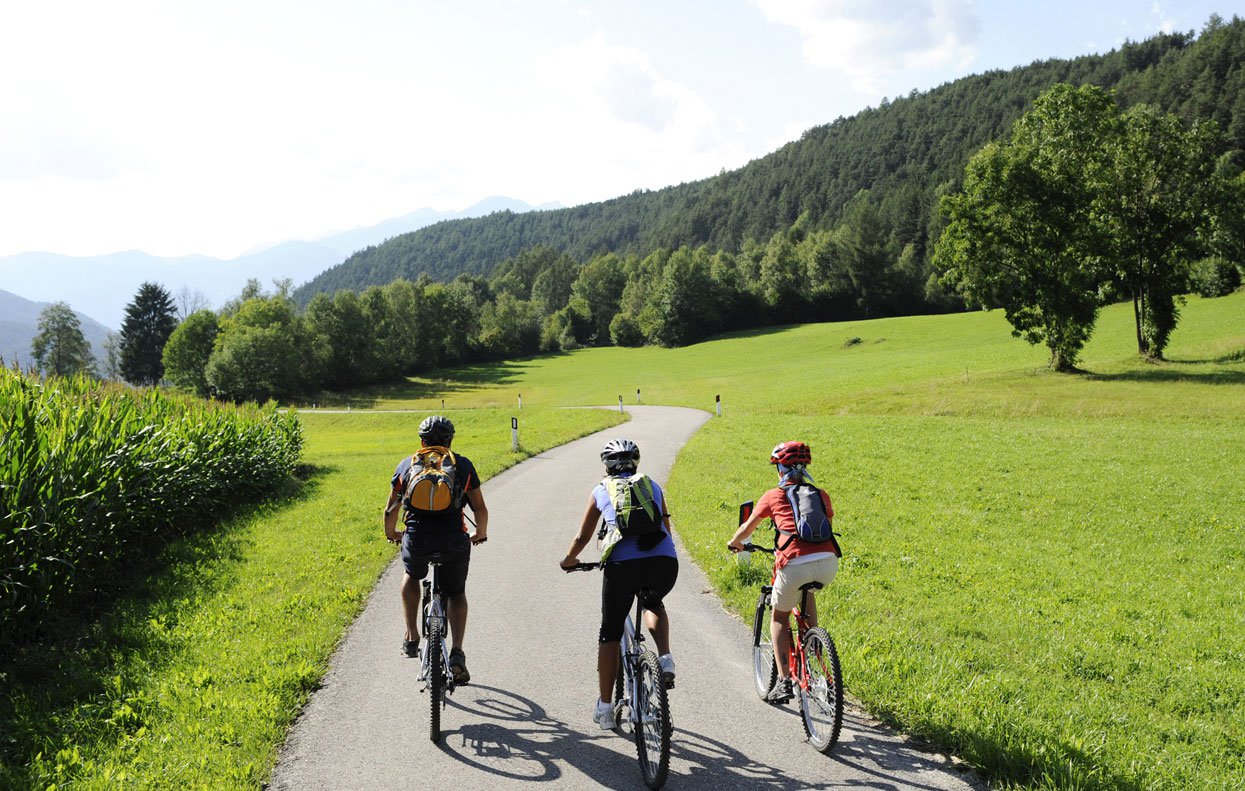 Even for inexperienced cyclists suited the pleasure tour from Olang to Lienz is perfect for field trip by bike. Along this track you overcome a height difference of over 400 meters, while you discover the places of the Puster Valley. On the way back, you can easily recall the outward journey again because a good train connection is available.